Steps – Steps of Summer Tour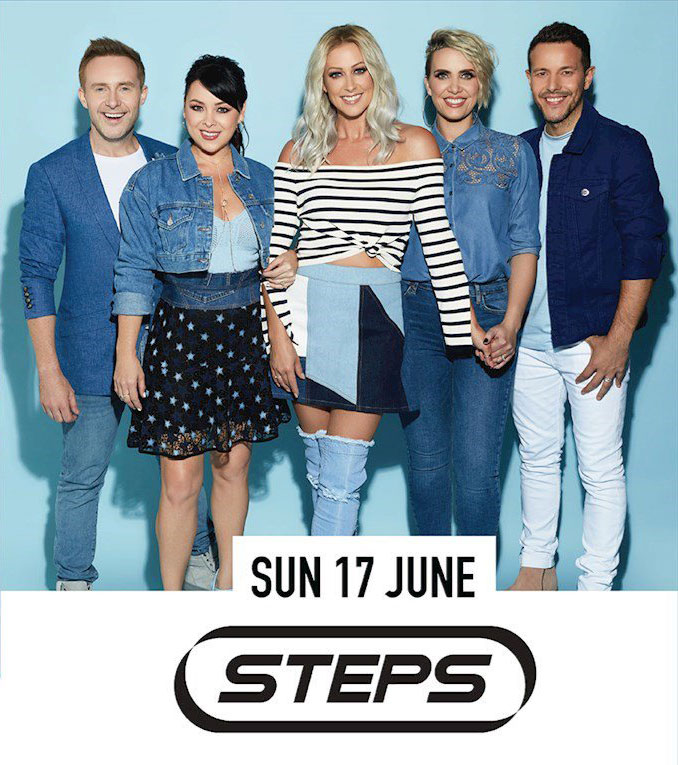 Keepmoat Stadium will host two of pop's greatest comeback stories in June 2018 as A-ha and Steps perform concerts at the venue.
A-ha will perform their biggest hits on Thursday June 14 as part of their 2018 Summer Electric tour.
Then Steps will take to the stage on Sunday June 17 on their Steps Of Summer tour, which is part of their 20th anniversary celebrations.
The band said: "We can't wait to play outdoors across the UK next summer following on from our sold-out Party on the Dancefloor arena tour this winter. The appetite for Steps has never been stronger, and we are thrilled to continue performing throughout next year.
"We promise to deliver a massive party at our summer gigs. Bring your family and bring your friends – we cannot wait to see you there."
Morten Harket, of A-ha, said: "We do feel a close affinity to the UK and our fans there. It's exciting to play outdoors and take our music to locations which are not traditional Arena touring places.
"As ever we always want to do things in a new way, to keep things exciting for our fans. We are very much looking forward to playing in Doncaster in June."
Liz Doogan-Hobbs MBE, chief executive of promoters LHG Live, said: "Steps are amazing performers and put on a terrific show. We are thrilled to be working with them on their 2018 summer outdoor tour.
"We welcome their strong legion of fans who have followed them throughout their career, and new fans too. We're looking forward to a brilliant summer: you won't be disappointed.
"And it is fair to say A-Ha are one of the most iconic bands of the 80s, not only commanding a strong legion of fans who have followed them through their career, but their latest album is appealing to a new army of fans, too. It's going to be a terrific night in Doncaster."
Just a ten-minute drive from the Keepmoat Stadium, the Crown Hotel Bawtry is ideally situated if you need accommodation for this event.