Humanist Wedding Vows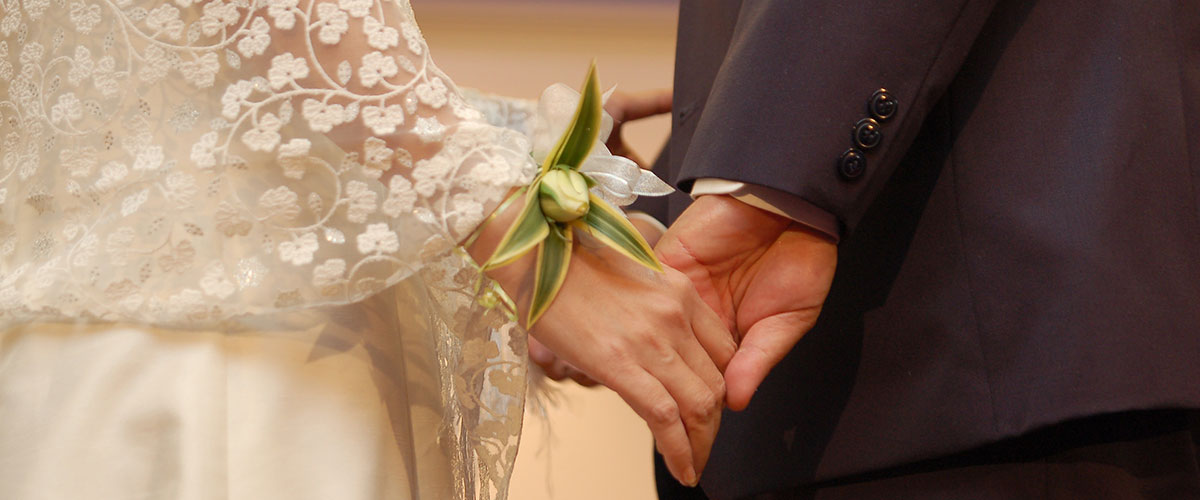 We are very happy to help you plan a Humanist Wedding Vows Ceremony, when you can gather together those dear to you to help you recall the years that have passed since your Wedding ceremony, with all of life's happenings, both sad & happy. A lasting love is something truly to celebrate, and you can renew the vows you made on your Wedding Day, or plan new vows that say all you mean about sharing the future together, whatever it may hold.
We are always very happy to meet a couple informally, with no obligation, to talk over the ideas you have for your ceremony.
All of our wedding vows includes an in-depth planning meeting, the preparation of the script, any amendments you may wish to make, ongoing support and consultation if required by phone and email, a rehearsal of the ceremony, and, finally, the delivery of the ceremony itself. You will also receive a keepsake copy of the wedding script on parchment paper & tied with ribbon.
Wedding Enquiry