OPEN FOR BUSINESS!
The Crown Hotel accommodation is now open for essential business travellers and will reopen for leisure bookings on 4th July 2020!
The Crown Hotel accommodation is now currently open for guests who need to stay overnight while working on business as per government guidelines.
We will be reopen for leisure bookings following government advice from the 4th July and bookings are now being taken from the date.
How to Book a Room
Please book here on our website clicking on the Book Now button or Email us at reservations@crownhotel-bawtry.com.
Hotel Information
Signage and hand sanitizing stations are located throughout the hotel.
Food & Drink
Our bar will be open from 4th July.
The restaurant will remain closed on a temporary basis.
Breakfast will be a 'Grab & Go' breakfast – tea or coffee, orange juice, breakfast biscuits, yogurt / granola, breakfast drink.
Lunch / Dinner – Bawtry has an array of restaurants open from 4th July, please visit www.visitbawtry.com for more information.
Your Health, Safety & Wellbeing
In response to Coronavirus (Covid-19) additional safety and sanitation measures are in effect following government guidance and will adhere to the Covid-19 Secure Guidelines to protect our guests and staff.
If you have any questions about Covid-19 during your stay please contact our Covid-19 Coordinator at hr@crownhotel-bawtry.com
Luxury Rooms
The Crown Hotel Bawtry, Doncaster offers the most contemporary and luxurious hotel rooms in Yorkshire. At the Crown Bawtry, our rooms contain incredibly comfortable memory foam mattresses and slick flat screen TV's, with over 400 free view channels for you to enjoy. Our bathrooms are sleek and modern. Our Superior and Executive rooms contain decadent rainfall showers. All bedrooms have tea and coffee making facilities as well as an iron and ironing board.
Guests can choose from double or twin rooms and upgrade to our stunning superior and executive rooms. For the ultimate treat – why not book one of our luxurious suites. Suite One has three areas with a beautiful grey panelled main bedroom, dressing room with full length mirror and a stunning bathroom with double gold bath – perfect for sharing. The Crown contemporary suite is spacious, with a corner sofa for relaxing, and giant rainfall shower.
Made in Bawtry. There is so much to do during a stay in Bawtry! Shop locally at Robinson's of Bawtry, Womack's Interior designs, visit the Limited 2 Art gallery or for more shopping head to & She Knows and Charles & Sienna. Why not pay a visit to the award winning Yorkshire Wildlife Park with over 300 animals including polar bears, lions, tigers and giraffe's. It is only a short drive away.
We are proud of our partnership with Doncaster Racecourse, home of the St Leger festival. Doncaster racecourse offers 36 race fixtures per year. We are also delighted to work with Doncaster Rovers FC based at the Keepmoat stadium and Doncaster Knights at Castle Park.
Share this:
Staying a Few Nights?
Then enjoy drinks and superb dining in the town's amazing restaurants – The China Rose, The Dower House, Ziniz, the Townhouse, Bawtry's Bar and Coleman's steakhouse. Check out www.visitbawtry.com to find great places to eat and drink in Bawtry.
We have a selection of rooms that are wheelchair accessible and specially designed to accommodate our disabled guests.
Bring your furry friend to stay at the Crown Hotel Bawtry!
Dogs can stay at The Crown Hotel for a cost of £15 per night, on top of the room tariff. We provide bowls, blankets and some Lily's bedtime treats for your furry friend!
To add your dog to your reservation please contact our reservations team on 01302 710341 who can provide further information as well as the terms and conditions.
The Crown has designated bedrooms for dogs and please note that dogs are only able to be left in hotel bedrooms if they are placed in their own dog cage (please bring along). Dogs are also not permitted in the public areas.
Call to add your dog to your reservation on 01302 710341.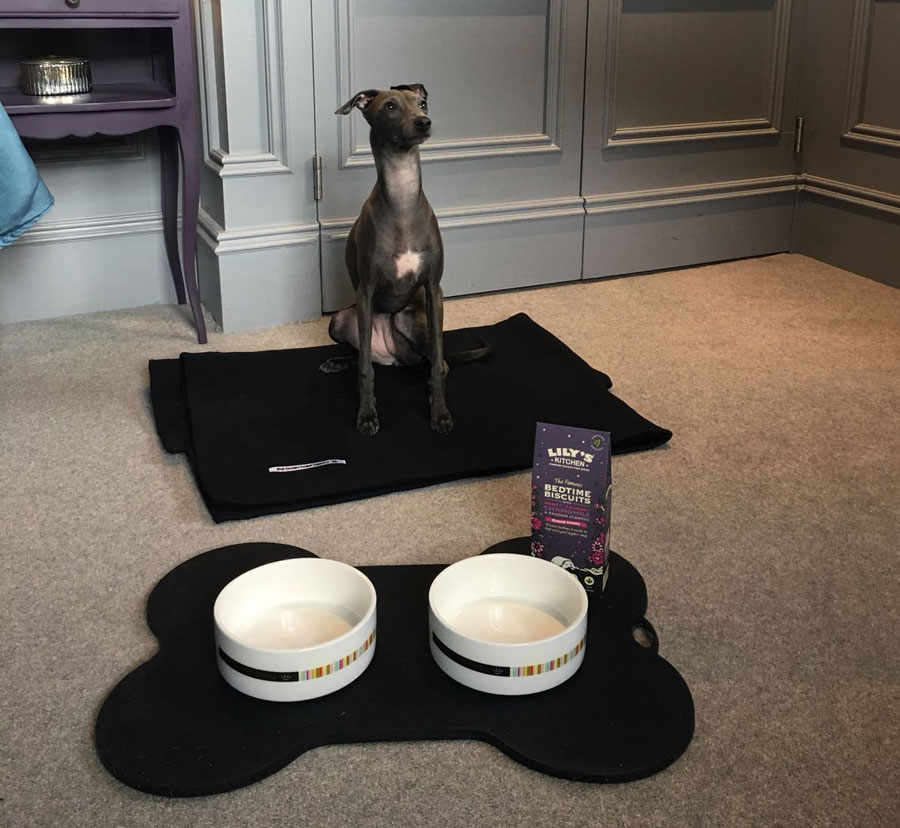 Share this: